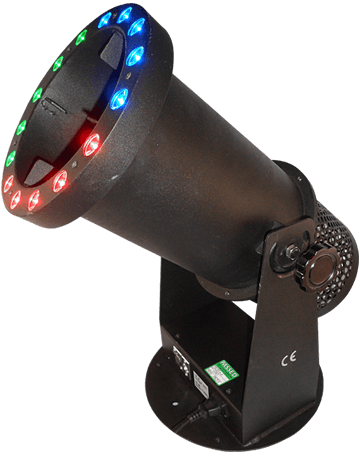 The LED Confetti Fountain uses a clever feed system to blow a cloud of confetti into the air and hold it there. It is just the right size to cover a dance floor and will create an effect lasting up to 30 seconds.
A wired controller allows you to start and stop the effect without having to stand next to the unit, adding to the element of surprise.
This unit is ideal for venues with a lower ceiling as the jet of air will simply wash over the ceiling, carrying the confetti with it. There is even a ring of LED lights around the top of the unit that create a fantastic glitter effect when used with metallic confetti.