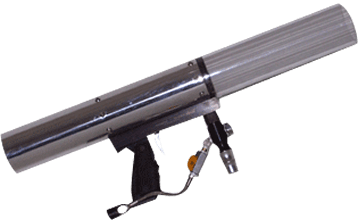 Originally designed for launching T-Shirts into the crowd at football matches, T-shirt Cannons can now be found at a wide range of events from parades to festivals.
It doesn't just have to be T-shirts. Anything soft or light will do. Stress balls, baseball caps, bags of sweets, soft toys, vouchers and, of course, confetti and streamers.
The distance is variable from 3m to a staggering 100m so even the guys at the back can be included!