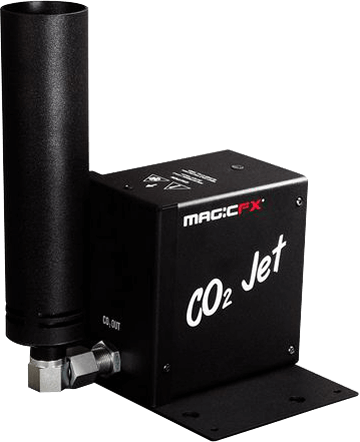 CO2 jets produce instantaneous jets of white vapour to 8m. Unlike smoke, the moment the jets stop, there is no lasting effect - the vapour vanishes and the stage is clear again.
A high impact, repeatable effect making it great value for award ceremonies and concerts where it can be used on numerous occasions throughout the show.
Multiple jets can be simultaneously fired for a curtain effect or independently chased between units. Truss mounting allow jets to be fired downwards, sideways or even onto your audience.