We appreciate the important position we frequently play in a production where failure to deliver on time would be disastrous, so work hard to ensure that we deliver on time, every time.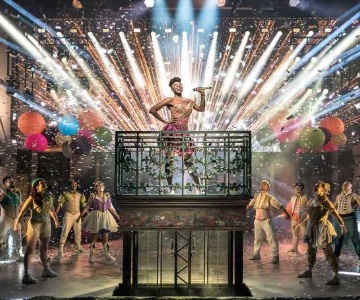 We supply many West End productions with their confetti requirements, including custom shapes, custom colours and custom filled confetti cannons.
Wicked, Charlie & The Chocolate Factory, Matilda, Bend It Like Beckham, Bat Out Of Hell, & Juliet, Mary Poppins and Priscilla, Queen of the Desert are just a few of the big names we have supplied.
We arrange regular deliveries to an agreed plan to ensure stocks are maintained throughout a run along with equipment, installation and technical support where required.
But it's not just major productions we cater for. We have an extensive stock of confetti cannons, droppers and blowers to hire to theatres and productions across the country. Whether it's a flurry of snow, a cascade of petals or a stage-filling grand finale, we have the equipment and materials to do it.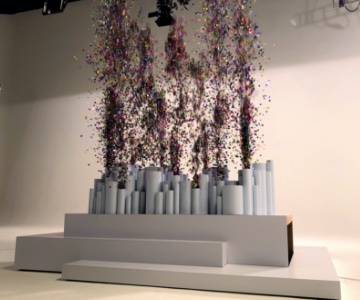 From exploding bras for Triumph to glitter erupting from the ITV logo, we relish a challenge and enjoy the chance to use our confetti cannons and special effects in new and unusual ways.
With our experienced technicians available onsite to oversee the filming, you can be sure to get the shot you are looking for.
As we hold large stocks of confetti and consumables, we are able to bring plenty along on a sale or return basis to cover multiple takes. We can also bring equipment options and only charge for what we use.
Our equipment hire service is available when you don't need us there. Argos hired our remote-control cannons, Pringles used our LED Confetti Fountains and our MiniBlower Confetti Cannons are frequently used in studio photo shoots where the flexibility of a repeatable, sustained and variable confetti effect is required.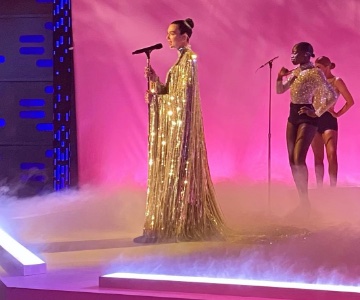 Coldplay's 'Christmas Lights' video features close proximity pyrotechnics and confetti blasters shooting shredded newspaper while their 'Charlie Brown' video uses fireworks and gerbs for dramatic effect at a derelict site in Silvertown.
Many of our effects including CO2 jets, flames, pyrotechnics and of course, confetti were designed for use on stage for live music events, so it's unsurprising that they often appear in music videos.
Again, we are used to working in these environments with multiple takes, changing requirements and tight schedules so maintain a focused and flexible approach.
Not all bands have the budget Coldplay have so our hire department supplies equipment to suit any budget. Oh Wonder used our Turbo Confetti Blasters to fill a sports hall for their 'Lose It' video. Using the fan powered cannons enabled them to create a sustained and repeatable confetti effect over a wide area using their own crew.
Having said that, even the bigger names like McFly sometimes opt for our hand-held confetti cannons as they quite simply create the desired effect with no need for anything more complex. 'Love Is Easy' is the perfect example.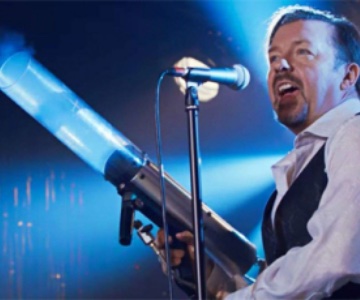 With our HQ just north of London, we are perfectly placed to supply confetti into Leavesden, Pinewood and Shepperton studios as well as across the UK using next-day delivery.
Following on from supplying the stage production of Mary Poppins, our unique blossom confetti was also used in the film, 'Mary Poppins Returns'.
We hold year-round stocks of all our confetti colours and shapes to help deal with those last-minute requirements. For very urgent requirements, we can arrange same-day delivery.
As the primary supplier of T-shirt Cannons in the UK, these also make it onto film with our crew providing on-site training and advice on handling the equipment. Ricky Gervais' 'David Brent - Life On The Road' featured a classic scene using our Bleacher Reach Pro T-shirt gun.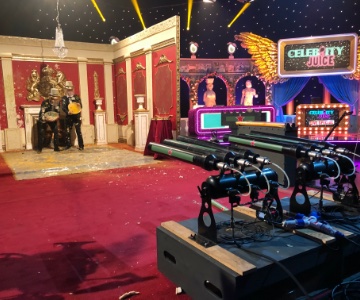 Probably our busiest area of business, we have a wealth of experience supplying confetti cannons and special effects to a wide variety of TV shows.
We've even fired cake from Triple Barrelled Cannons on Celebrity Juice, ping-pong balls from a Turbo Confetti Blaster for Big Brother and Christmas decorations form a Micro Mini T-shirt Cannon on TFI Friday.
With productions prioritising eco-alternatives where possible, our water-soluble BioFetti, biodegradable tissue and BioGlitter metallic confetti offer all the visual impact without the environmental impact.
Add to this snow effects, foam cannons and flame torches and you see that Confetti Magic is a one stop shop for confetti supplies and both dry hire and operator fired special effects, whatever your creative demands are.