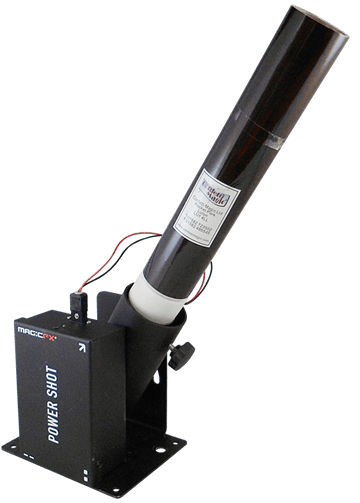 The robust, hard wired confetti cannons can be either floor or truss mounted and daisy chained together to fire multiple units on the push of one button.
Powershot confetti cannons are ideal for larger events where the equipment may be mounted on a truss and inaccessible for days, rendering the battery powered remote control confetti cannons unsuitable.
It is also possible to create more complex firing sequences with great ease, using multiple positions and multiple cues.
The preloaded cartridges are available in two sizes which we can load to your specific colour requirements.