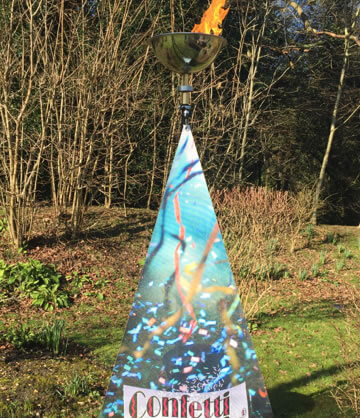 For the ultimate in event branding, we have invented the Banner Flambeaux. We can custom print banners that attach to the front of the flambeaux to give a 2m high panel to welcome your guests, advertise your brand or match a theme with Christmas Trees, Halloween Ghosts or the bride and groom's names to name but a few.
At night, the flambeaux take on a fantastic new look with LED lights to illuminate the banner and make your message really shine.
These are a simple and eye-catching innovation that make a statement in a new and highly effective way and stand to become an essential at live events, parties and celebrations.