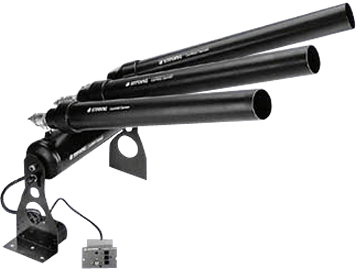 The advantage of these units is that each barrel can be independently fired from a remote location, allowing the effect to be repeated 3 times at various points throughout the event.
The 85mm barrels can also be used to fire promotional goods such as logobugs or T-shirts.
When connected to a permanent air supply, the unit can be fired numerous times, limited only by the size of the air cylinder and the amount of ammunition.