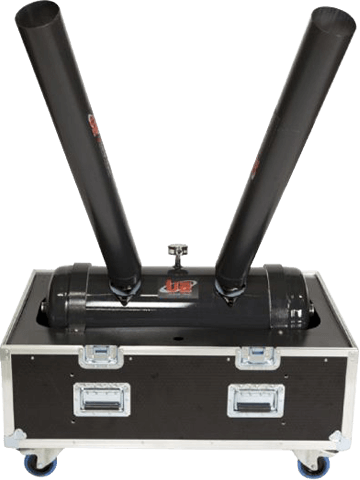 A double barrelled confetti and streamer cannon packing a massive punch. Ideally suited to festival stages and stadium trophy presentations where a huge effect is required on the push of a button.
The unit is completely self-contained with both its own power and compressed air tank on board. If used with wireless DMX, the unit can be fired remotely with no need for any connecting cables or hoses.
Barrels can be fired simultaneously for maximum impact or separately for a double shot.