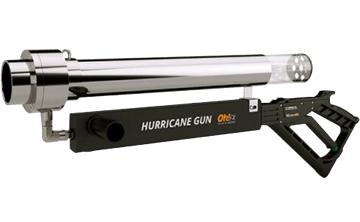 Combining the power of a confetti blaster with the portability of a hand-held cannon, these unique confetti shooters are powered by a CO2 cylinder mounted on a back pack, providing massive power in a compact delivery system.
The confetti is pre-loaded in tubes that slide into the launcher in a matter of seconds, allowing for a rapid reload after each shot.
And, if you're looking for the money shot, load the cartridges up with cash or vouchers for a fantastic promotional stunt.