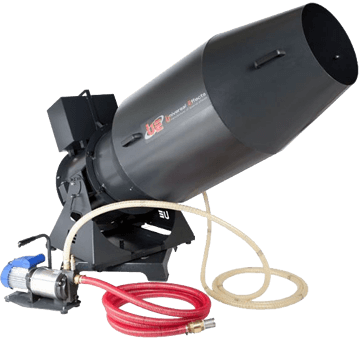 Jet Foam Cannons are the biggest foam cannons available. They can shoot a continuous stream of fluffy white foam up to 10 metres with the awesome capacity to bury your audience under a blanket of bubbles at a rate of 120 cubic metres of foam per machine per minute!
As you would expect, we only use foam fluid that is cosmetically tested to be safe for kids of all ages to jump around in and it's kind to the environment too.
No festival should be without them, but don't just stop there…Add a foam frenzy to your next fun run, beach party, club night or experiential stunt – let your imagination run wild and the foam cannons add the fun!