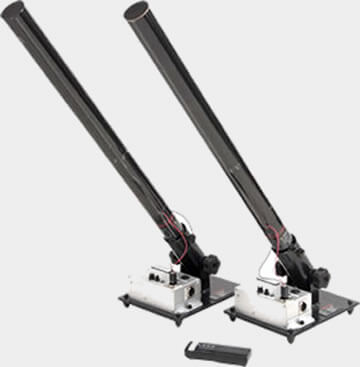 These wireless remote control confetti cannons can be placed anywhere in a room to create an instantaneous shot of confetti or streamers on the push of a discrete hand-held button.
The units contain a rechargeable battery, so no power cables are required. Often fired from a stage or over a dance floor, multiple units can be fired from the same button to create a fantastic, surprise effect.
The cartridges come in small and large and can be custom loaded with any combination of confetti and/or streamers in the colours of your choice. The cartridges provide a single shot with a fully charged air cylinder in each one, so no smoke to set off alarms.
Buy Multicolour Electric Cartridges