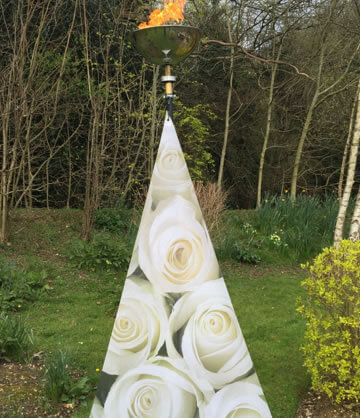 An attractive and elegant addition to the entrance of your venue, the flambeaux look equally at home either side of a stately home's grand portico as they do outside a marquee - acting as a beacon to guide your guests to the reception.
At night, the roses can be tinted with coloured lights to match the colour theme of the wedding.
We also offer custom printed banners. These can include the bride and groom's names, messages and photos for a truly personalised touch.