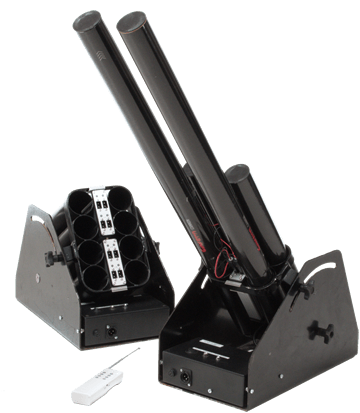 Firing pods come in either 4 or 8 slot models and multiple units can be operated from one hand-held remote control. The units are powered by an internal rechargeable battery, so no power leads or control cables are required making them extremely versatile when a fast rig is required or linking cables are impractical.
The cartridges come in small and large and can be custom loaded with the confetti/streamers of your choice. The cartridges are disposable, with a fully charged air cylinder in each one.
These are often used in stage shows and award ceremonies where multiple shots are required but it is not possible to reload in between shots.