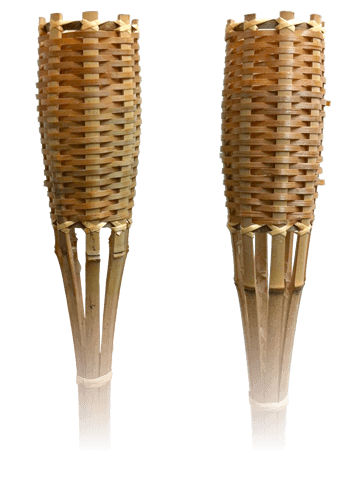 Now you can enhance and theme the outdoor areas of events with red, blue, green and yellow coloured flame torches.
Giving new life to traditional oil torches, the coloured flames allow you to compliment corporate colours or just add a highly unusual twist to your event.
The torch oil comes in pre-filled cans, complete with wick and fit directly into standard Tiki Torch bamboo holders (not included).