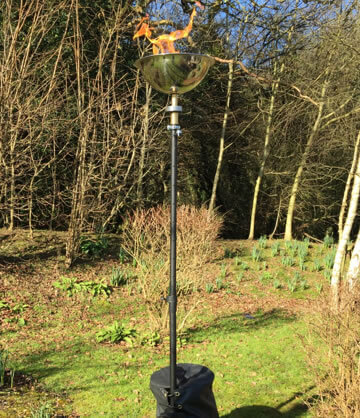 Our tripod gas flambeaux stand an impressive 2.3m high and are topped with an elegant, polished stainless steel bowl. Positioned either side of an entrance, they create a striking first impression as guests arrive.
For a red-carpet affair, multiple flambeaux can be arranged either side of the carpet to form an avenue of flickering flames.
The burners are designed to give a clean flame with no black smoke and are incredibly resistant to the effects of wind.