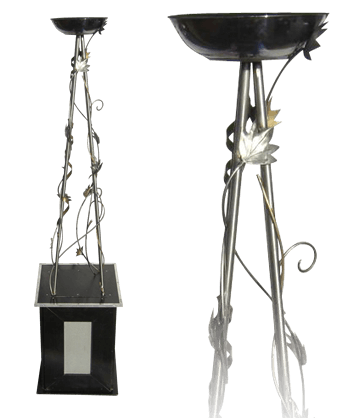 These flambeaux were custom made for us by a metalwork artist to provide an alternative to the standard, black units usually seen at events.
Placed either side of an entrance to a venue, the stainless steel supports are entwined with gold and silver vines, leading up to a polished silver flame bowl. There is no simpler yet effective way to greet your guests as they arrive than with these beautiful works of art.
The Propane cylinder is concealed in the base and will keep the flambeaux running for up to 8 hours.