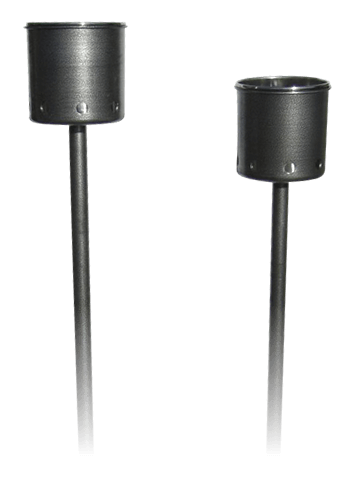 Standing 2.1m high, the giant flame torches make a grand statement when standing either side of the red carpet at the entrance to your event.
You could also arrange them to illuminate features in the ground of the venue or signpost the bars at a garden party.
The large oil lamp on top holds 1.8 litres of oil which will fuel the double wicks for up to 3 hours. The stands have weighted bases for use on any flat surface.