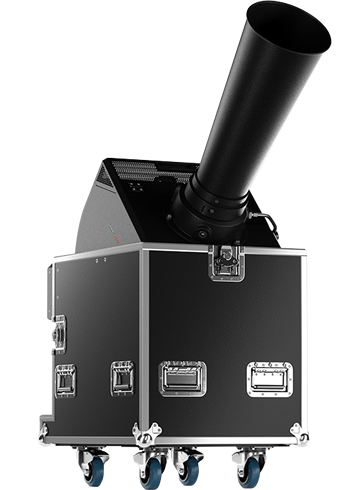 These high-power Stadium Confetti Blasters give you ultimate control to create massive effects on the push of a button.
Designed with festivals and stadium shows in mind, the Stadium Confetti Blasters give you a number of impressive advantages over the traditional, manual blasters.
Firstly, the machines can be remotely controlled by DMX to give you simultaneous control over as many machines as required. Secondly, they auto-feed, so you do not need an operator with each machine. The result is a slick, professional effect with uniform dispersal over a wide area.
With each machine capable of holding up to 10kg of confetti, Stadium Confetti Blasters have the potential to deliver a wave of confetti to impress and excite even the largest crowds.