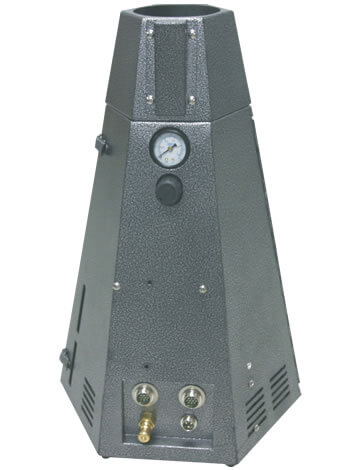 Our coloured flame projector system uses a unique combination of liquid fuel and compressed air to produce vivid coloured jets of fire. Each head can produce red, green, blue and yellow flames and the dedicated controller enables the programming of both chases and colour changes.
The use of air instead of propane makes them viable in situations where flammable gasses may be an issue. For example, we have even used them underground in caves! The flames are also smokeless making them suitable for use in smaller venues and for longer durations where an accumulation of smoke would be undesirable.
The system utilises a UV flame sensor to monitor the pilot status, disabling the unit should the pilot light be extinguished.