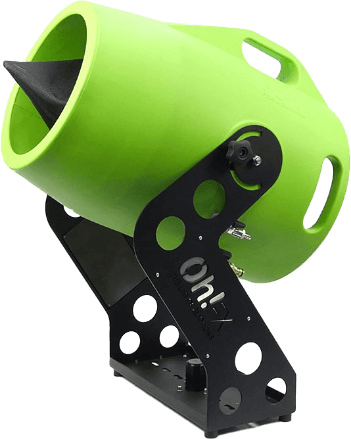 Create a huge volume of foam in seconds and send your party guests wild.
Great for outdoor garden parties, schools and smaller festivals and fabulous for indoor warehouse parties, nightclubs and students' unions.
Simply connect to a hose and power and watch as the machine turns foam concentrate into an incredible torrent of foam shooting up to an impressive 6 metres.
Low fluid consumption means 5 litres of foam concentrate will provide at least 10 minutes of continuous foam. This is a large volume of foam, so typically, you switch the machine on and off to give up to an hour's entertainment, with 1 minute on and 5 minutes off for example. More foam concentrate can be purchased to run the machine for longer.
The rate the foam fluid is used depends on your local water pressure. Lower pressures use less foam fluid, so although you may get a less dense stream of foam, it will run for longer and you'll still create the same volume of foam in the end!