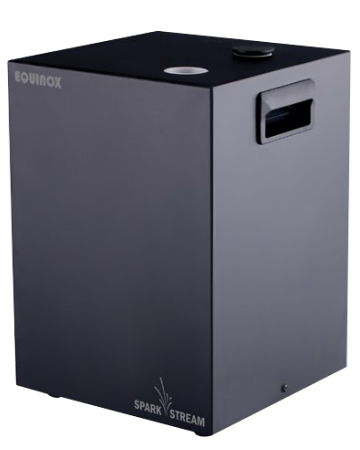 Spark Streams are the new generation of cleaner, pyro-style effect without the heat and smoke of traditional pyrotechnics.
Spark Streams are designed for stage use where a safe, controllable and repeatable fountain effect is required to add impact and excitement to a performance or presentation.
The effect is created when specially formulated granules are blown through a heater in a stream of air, before being projected from the top of the machine.
They can be controlled using either a hand-held wireless remote control for three pre-set effect heights or DMX for variable effect height and control of individual units.